O mnie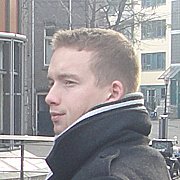 Nazywam się Maciek Nowowiejski i odkąd pamiętam zawsze interesowały mnie komputery. Początkowo oczywiście, jako kilkulatek, najwięcej uwagi poświęcałem grom. Z czasem jednak uległo to zmianie. W 1 czy 2 klasie podstawówki pojawił się u mnie w domu internet, oczywiście tylko slot online na modemie, ale była to dla mnie rewolucja. Jeszcze w tym samym roku stworzyłem swoją pierwszą "stronę internetową". Nieprzypadkowo napisałem to w cudzysłowie. Z perspektywy czasu trudno jest to nazwać stroną internetową, ale wtedy byłem z niej bardzo dumny. Właśnie tak zaczęła się moja przygoda z internetem.
Tak mi się to spodobało, że od razu zacząłem projektować kolejne strony, rozszerzać swoją wiedzę i umiejętności. Z czasem zacząłem tworzyć serwisy internetowe także dla znajomych. Nie ukrywam, że obecnie mam mniej czasu, by zajmować się tworzeniem stron, ale zawsze z przyjemnością przyjmuję ciekawe zlecenia 🙂
Wydawca w Programach Partnerkich
Wraz z rozwojem internetu pojawiły się pierwsze możliwości "zarabiania w internecie". Jedną z najciekawszych idei wydały mi się programy partnerskie, więc postanowiłem sprawdzić na czym polega ich działanie. Pierwszym programem partnerskim, w którym się zarejestrowałem i zacząłem zarabiać były Złote Myśli. Później zaczęły się pojawiać kolejne programy i sieci afiliacyjne, w którym aktywnie uczestniczyłem. Można powiedzieć, że właśnie wtedy zainteresowałem się marketingiem internetowym, choć jestem prawie pewny, że nie było wówczas jeszcze takiego określenia.
Manager w Programach Partnerskich
W 2009 roku otrzymałem propozycję stworzenia programu partnerskiego dla jednej z największych ówcześnie księgarni internetowych Selkar. W ciągu miesiąca udało mi się uruchomić PP praktycznie od podstaw. W ciągu 5 lat sprawiłem, że PP Selkar stał się jednym z największych w Polsce.
Miałem też przyjemność zaprojektować, a także przez 3 lata zarządzać i rozwijać Program Partnerski eMentor, przy sklepie ze szkoleniowymi nagraniami video.
Przełomowy 2011 rok
W 2011 roku zostałem zatrudniony w firmie Playlink z Krakowa. Początkowo miałem tylko pomóc w zaprojektowaniu i stworzeniu narzędzia do obsługi programów partnerskich / sieci afiliacyjnych. Wykorzystaliśmy je do uruchomienia programu partnerskiego z grami MMO – PP FunHub, którym cały czas zarządzam. Z czasem zadomowiłem się w firmie Playlink i dziś jestem w niej Dyrektorem ds. Marketingu Online.
Poza tym, od 2011 roku prowadzę swoją działalność gospodarczą pod nazwą NOborders.pl, w ramach której zajmuję się wszystkimi wyżej wymienionymi czynnościami.
Masz jakąś ciekawą ofertę, propozycję lub pomysł? Napisz do mnie korzystając z formularza kontaktowego.